Bytenight Bye Bye Garage
From Hackerspace Brussels
Bytenight Bye Bye Garage
Sat 02 Feb 2013 0:00
till Sun 03 Feb 2013 0:00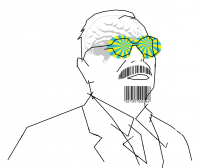 What:
Bytenight again
Tagline:
Going to FOSDEM? Here's where you need to spend the night inbetween days!
Where:
HSBXL Brussels,Belgium
Cost:
0
Who:
A bunch from FOSDEM
URL:
The regular visitors of FOSDEM will probably know about this event - it's not organized by the people of FOSDEM (they already have plenty on their plate - thanks for doing a great job), but Hackerspace Brussels likes to see you all on the third edition of Bytenight.
What's ByteNight?
[
edit
]
Well, obviously at night ... and it's all about bytes (and bites and drinks too, I admit). The first edition we had 8 bit music... last year you could participate in the Marquee challenge (try to get your message on the marquee). Who knows what the crazy guys of HSBXL popped together this year? So don't hesitate to bring along your laptop, you'll bump into plenty of fun people, there'll be great music and drinks... and since there's wifi, you'll know the drill (oh, and by the way... IPv6 is preferred).
Where and when?
[
edit
]
For the last time, it will be happening in our location in Schaarbeek (Av. Princesse Elisabeth 48) - so watch out in 2014 coz we'll have a new address then...
If you don't know your way around Brussels, there's a party leaving at the Hackerspace at the ULB (UrLab - Avenue Buyl - next to the campus) around 6PM. You're all welcome to tag along... Keep in mind, if you're going by car: parking might be a bit iffy... so be smarter and take pubic transportation! (also has the added advantage that you'll be able to drink some of our great Belgian beers!)
Pictures
[
edit
]
Want to see some pictures of last year? Have a look here: http://www.hackerspace.be/Bytenight
Want more details on the event this year? Have a look here: http://www.hackerspace.be/Bytenight_Bye_Bye_Garage
We're not anonymous, we're not legion, But I'm willing to bet we're gonna be legion on Bytenight!
2012 pictures:
Pictures of the 2013 edition can be viewed here