TechTue115
From Hackerspace Brussels
 Techtuesdays are a social meet-up sort of thing, just walk in for a talk, 
 club-mate, latest news, or to show off your latest pet-project.  
 ... or you can always stay home and read slashdot.

TechTue115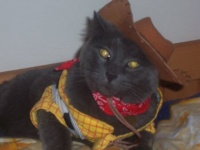 What:
Yet another meetup
When:
Tue 05 Jul 2011 19:00
Where:
HSB, Location
Cost:
0
meeting notes
[
edit
]
status garage

electricity - wouter will check electrabel
insurance -
cleanup

Paul will come on saturday (13:00 to evening)
steef : friday
nico : will pass by car ssat morning
wouter can't promise anything
jurgen: will come from 10 AM on Saturday till about 4 PM (coming by car - getting a ride, returning by train)

tools needed

remorque can be useful (Sat before 14h30)
hogedrukreiniger: we need water hose (+-40m) => Gilles will come with garden hose (+/- 25 m ) Jurgen will bring hogedrukreiniger (kärcher)

gate fix

sunday afternoon crypto workshop in memory of Len Sassaman - crypto reading group
Presentation of the AWGDEHOW project (Are We Going to Do Electronics Here Or What ???!!!)

Relays, mworkshops during summer '11 about electronic basic engineer parts (Solid State motors and generators, …)

Wolfplex Hackerspace thanks HSBXL for the opening help (e.g. the projector)
RMLL 2012 in Liege

Original organisators failed

Get contacts
Conference rooms
Affordable bedrooms (student kots)

1500~2000 visitors officially registered
~5000 in reality
Spanning 5 days
Involve all hackerspaces, brucon and Fosdem organisators

Wolfplex already notified its interest through El-Kodar and Darkknow

voidcon 16th july

Will be present for HSBXL: Jurgen, ptr_,

sparkleshare & ikiwiki install party ( http://sparkleshare.org / http://ikiwiki.info ) / fossil
clubmate: we have a lot stock place now in the garage: ask Hans if we can stock like 3 palettes.

raf will take action (writing an email that is :-)

general assembly

we scrapped 12 people who didn't pay for over 6 months

plans with the garage

Ptr_ will put his welding table there
the cyproc must go out, it's generating too much mould

upcoming: HackSacre: we are so going to kill the other hackerspaces. Need some Brussels snipers. ;)

Point should be on agenda next month...