Arduino workshop with Mitch Altman
From Hackerspace Brussels
Arduino workshop with Mitch Altman
Sun 02 Dec 2012 14:00
till Sun 02 Dec 2012 16:30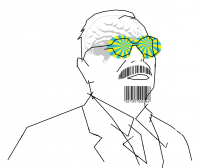 What:
Variety of kits workshop
Tagline:
Yet another Hsb Meetup!
Where:
HSB Brussels,Belgium
Cost:
varying between €10 and €30 (buy hardware)
Who:
Mitch Altman, Jurgen
URL:
Opening the space around noon, closing at 20h or something. Find the door here : Location.
Registration
[
edit
]
30 persons have already registered. Registration is closed. Feel free to hop in on another occasion if you want to visit our hackerspace. Have a look at an event in another hackerspace with Mitch if you want him to teach you...
What's it about?
[
edit
]
Variety of kits workshop. Mitch Altman gives an intro, shows all kits available for people to make, teaches people to solder, and helps everyone finish their kit. Kits include:
TV-B-Gone (turn off any TV in public places!)
Diavolino (make your own shield-compatible Arduino!)
OpenHeart (animate fun patterns in the shape of a heart!)
LoL Shield (Lots of LEDs! for your Arduino!)
"Hi My Name Is" badge (a geeky way to share your name)
Brain Machine (Meditate, Hallucinate, and Trip Out!)
Mignonette Game (build your own handheld game console!)
Trippy RGB Waves (interactive blinky lights!)
LEDcube (animated 3D cube of LEDs!)
MiniPOV (write messages in the air!)
BoArduino (make your own fully functional Arduino -- for solderless breadboards!)
Atari Punk Console (Make noise!)
Microcontroller programmer (USBtinyISP) -- (program all your AVR family chips!)
More info on this: https://www.noisebridge.net/wiki/MitchTripEU_Nov_Dec_2012 Time: about 2.5 hours (plus about 1 hour of setup and 1 hour of cleanup)
Max # participants: 30 (for each participant we need 1 soldering iron with stand and sponge, 1 small wire cutters, AC outlet, chair, table space, 60/40 (Sn/Pb) rosin core ~.8mm diameter solder)
As we don't have that number of soldering irons in our space... people need to bring their own soldering iron - or beg one from someone else...
When is it?
[
edit
]
Dec 2nd .. we start at 14:00 and should be done arund 16:30
Soldering irons
[
edit
]
please mark with your name if you want to borrow one
from Jurgen
---
a few from some teachers at TechnOV who leant it
a bunch of the school (TechnOV - basic models) that can be bought (€7)
from Wouter
---